Previous Speakers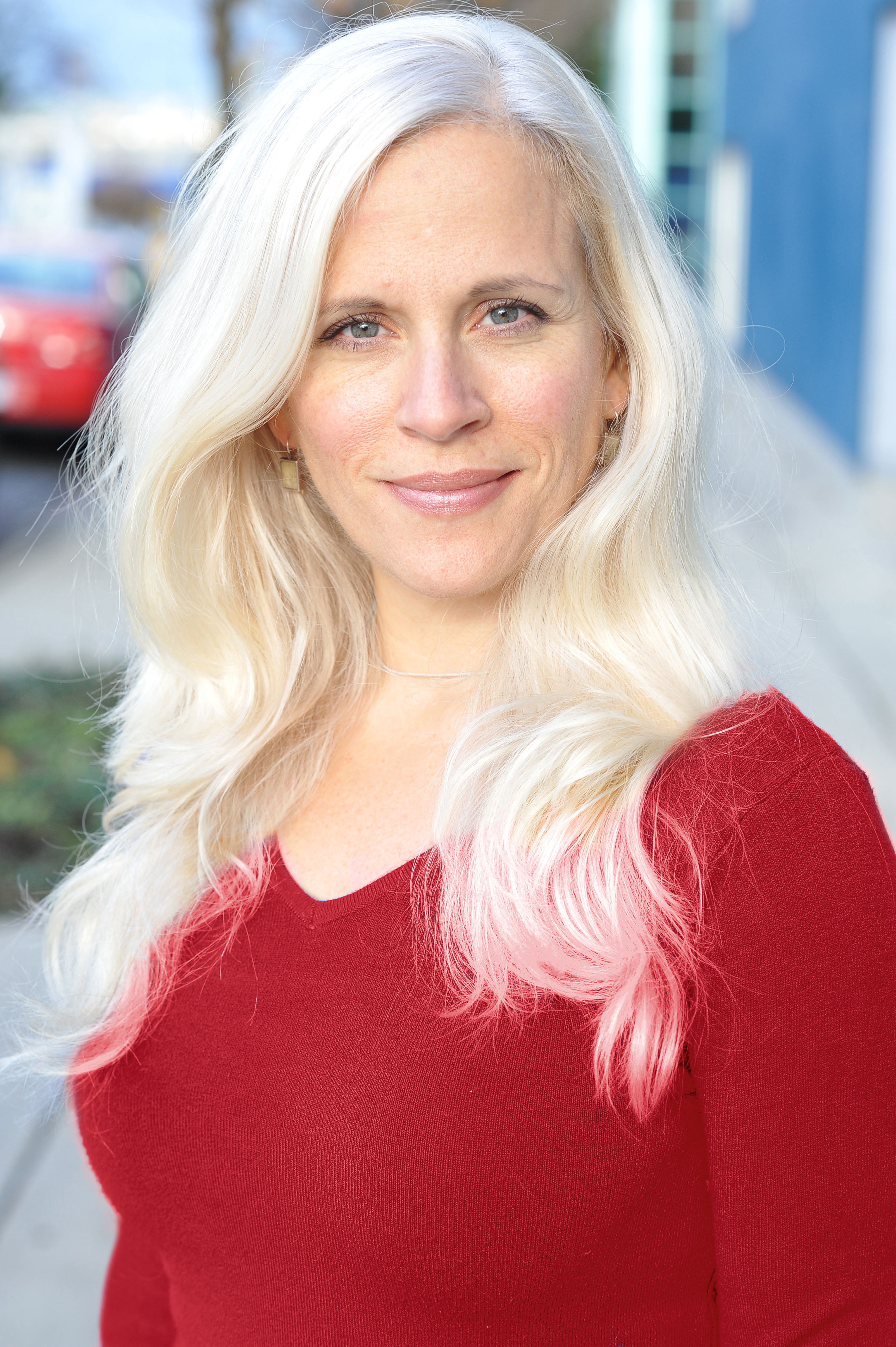 Sherry Strong
Founder of Sweet Freedom and Return to Food, Canada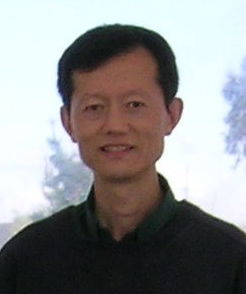 Beiquan Mou
Agricultural Research Service, USA
Nurul Aman Sam
University of Massachusetts, USA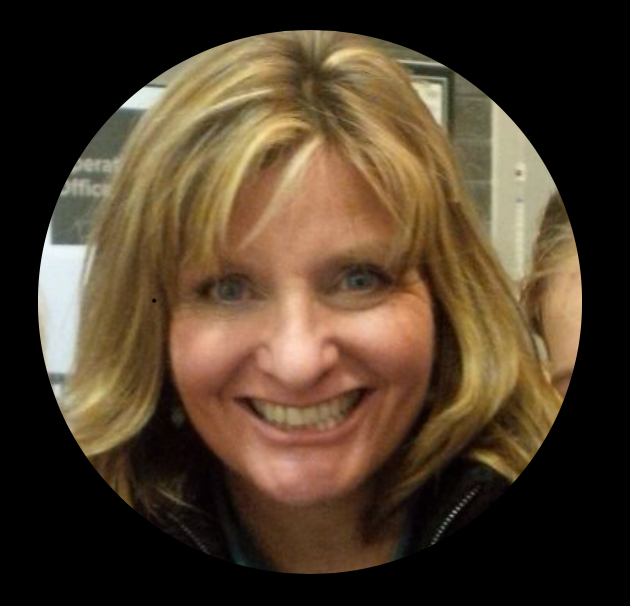 Patti Murphy
Public Health Agency of Canada, Canada
Julia Riendeau
Public Health Agency of Canada, Canada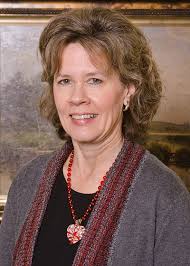 Valencia Browning-Keen
Sam Houston State University, USA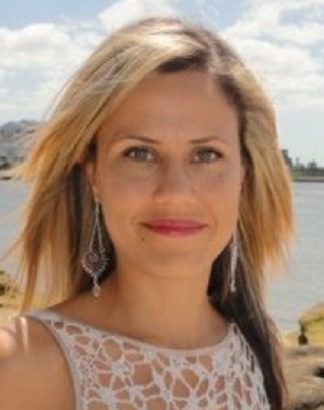 Myriam Abboud
Zayed University, UAE
Paloma Collado
National Distance Education University (UNED) Spain
Recommended Global Agri, Food & Aqua Conferences
Food Fraud 2019
Food Fraud 2019
Food Fraud 2019 invites all the participants from all over the world to attend "23rd International Conference on Food Fraud & Safety" during April 12-13, 2018 at Toronto, Canada. Food Fraud will focus on the theme "Our Food is Our Future"
Conference Series LLC Ltd is an open resource platform that conducts 3000+ global events including International Conferences, Workshops, Symposia, Trade Shows, Exhibitions and Science Congresses in all the major scientific disciplines, including Clinical, Medical, pharmaceutical, Engineering, Technology, Business Management and Life Sciences across America, Europe, The Middle East, and Asia Pacific. It is reaching over 25 million researchers, scholars, students, professionals and corporate entities all over the globe.
Why to Attend???
Educational opportunities: No matter how experienced you are at your business, everyone can learn. Working in research projects or business venture one can often be isolating, and without exposure to a variety of points of view, we can miss new ideas and trends that can impact future results. The educational aspect this conference can expose you to new ways of conducting your business and help you discover how to be more productive.
Networking with peers: Food Fraud 2019 conference will provide a great opportunity to network. Often competitors from other regions of the country can become valuable resources for referrals and best-practices. Avoiding peers for fear of others discovering your competitive advantage can actually limit your own success. Collaboration is the way to approach networking. While there are those whose intentions can be suspect, most people can help each other uncover ideas and spark inspiration when they get to know each other on a personal level.
Expand your Business: Food Fraud 2019 is a place where you can learn more about the current business climate. Discovering innovative products and services for your business is necessary to stay competitive in today's fast-paced world. Plus, these vendors who sell to your industry fully grasp what is happening inside your competition. Invest time with the sponsors at the event and turn them into your friends and allies.
Position yourself as an expert. When you are active in your research and industry, you can develop a reputation as an expert to your peers and your clients. Those who are engaged over the long term are often asked to speak at the events and to write articles for their publications. Like it or not, others like to associate with the experts in any field. Clients feel good about doing business with those that are celebrated by their peers. If your strategy is to be the best-kept secret in your business community and research area, you will be missing a valuable opportunity.
Have fun. Being in research or business should be rewarding and fun. All work and no play can get old fast. Food Fraud 2019 conference can add a layer of enjoyment to managing your career growth by mixing a social aspect into your learning and industry branding efforts.
Who Should Attend and Who You'll Meet?
Food Fraud 2018 would meet with Food Manufacturers, Food and Beverage Wholesalers & Retailers,Food Processors, Suppliers, Government Organisations and State Agencies, Deans, Directors, Professors, Students, Research scholars and other participants including CEO, Consultant, Head of Management, Economist, and Project Manager from business and industrial sectors across the world in order to establish a scientific relation between academic experts and other participants through information sharing and networking. The Conference will also have a space for companies and/or institutions to present their services, products, innovations and research results.
Importance & Scope?
The field of Food Fraud have not only helped the development in different fields in science and technology but also contributed towards the improvement of the quality of human life to a great extent. All this has become possible with the different discoveries and inventions leading to the development of various applications. The core aim of Food Fraud 2019 conference is to provide an opportunity for the delegates to meet, interact and exchange new ideas in the various areas of Food Safety. This International Food Fraud conference will feature world renowned keynote speakers, plenary speeches, young research forum, poster presentations, technical workshops and career guidance sessions.
Target Audience
Food Fraud 2019 aims to bring together leading Academic scientists, NGO professionals, Food Agronomists, Food Policy makers and regulators, Researchers and Research scholars to exchange and share their experiences and research results; about all aspects of Food Safety & Public Health and Economic regulations. It also provides the premier interdisciplinary and multidisciplinary forum for researchers, practitioners and educators to present and discuss the most recent innovations, trends, and concerns, practical challenges encountered and the solutions adopted in the field of Food Fraud & Safety, with respect to Public Health and Global Economics.
Why Toronto, Canada?
Toronto is Canada's largest city, the fourth largest in North America, and home to a diverse population of about 2.8 million people. It's a global centre for business, finance, arts and culture and is consistently ranked one of the world's most livable cities. Toronto has a vibrant history of change and growth, ranging from its early occupation over 1,000 years ago to its current status as North America's fourth largest city. Toronto is Canada's largest municipality and is made up of the former cities of Toronto, North York, Scarborough, York and Etobicoke, and the former borough of East York. The city is home to a large immigrant population, and is a national and international hub for finance, communications and cultural life. Diverse cultures, climates and landscape make Canada a destination to suit any interest. Canada is a country of immigrants and has a policy of encouraging diversity. Thus, urban hubs feature a range of ethnic neighbourhoods, restaurants, and shops. In addition to rich and varied urban centres, Canada's natural environment is one of the most beautiful in the world. From pristine coastlines to rugged mountains and sparkling lakes, Canada's geography inspires awe coast to coast.
The western side of Toronto is sometimes only thought of as place where industry and residences bump up against each other, but it is also a place where there are wonderful parks and waterways and where numerous pockets of small businesses and local spirit create active and diverse communities. Combining suburban enclaves and malls with condominium developments and the dense business district surrounding the North York Civic Centre, the north-central tip of Toronto is at once both relaxed and exciting. The area is also home to York University and Black Creek Pioneer Village
The Conference aims to:
Discuss current knowledge, domestic and international experience related to early identification, prevention and management of food fraud incidents

Identify Gaps and discuss opportunities of collaboration to support action addressing food authenticity assurance and prevention of food fraud globally

Create momentum to mobilize resources and lead to early deliverables by partners and stakeholders in areas related to research, detection, risk management and food regulatory policy development dealing with food fraud
Sessions/ Tracks
Food fraud
Food fraud is the act of purposely altering, misrepresenting, mislabeling, substituting or tampering with any food product at any point along the farm–to–table food supply–chain. Fraud can occur in the raw material, in an ingredient, in the final product or in the food's packaging
Biosensors and Food Safety
Biosensor is an analytical device that converts the biological reaction into electrical signals with the help of a transducer and generates real time Data. It is used detect analyte that interacts with the biological element associated with the transducer that gives out a measurable signal proportional to target analyte. The biological membranes can vary form microbes, cell organelles to nucleic acid. Transducer can be optical, electrochemical depending on the type of interaction with analyte.
Food safety requires fast effective real time methods to take the edge of adulteration, neurotoxins, pathogens, harmful chemicals, heavy metals etc. that affects humans, plants and animals. Biosensors in food safety can be a cost effective and time saving approach towards maintaining the international stands in food industries
Food safety Laws & Regulations
Food Safety Regulations. Modern day food safety regulations were developed on sound scientific principles to protect consumers from incidents of foodborne illness and death. With globalization, the supply chain must be carefully monitored to ensure imports meet food safety regulations and are free from tampering.
Food Safety Certifications
Facilities which prepare, handle or serve open hypothetically hazardous food should have an owner or employee who has been successfully completed an approved and accredited with food safety certification examination. Foodservice business which serves "high risk" populations will be the first part of the industry required to fulfill with the new guidelines. At least one individual from each foodservice establishment should be certified in food safety techniques. The original certificate is required to be maintained on site at the facility. It is the duty of the certified food supervisor to ensure that all employees have sufficient knowledge and are well trained in food safety as it recounts to their assigned duties which are framed by FDA (Food and drug administration)
PCR and Food Industry
The Polymerase Chain Reaction (PCR) technique was invented by kary B. Mullis in 1985, which helped scientist in making millions of copies of DNA, Which later had a wide spread usage in the many disciplines of life sciences from diagnostics of genetic disorders to identification of HIV in Human cells. There is increase in demand for a real time technique in Food Industry for quality assurance of food, which can bypass microbial method as they consume more time. In this case PCR is playing a key role in detection of pathogens in food and minimizing the affect food borne illness. PCR based methods in Food Microbiology led to the development of faster, much sensitive and more specific protocols.
Food Safety & Quality Management Strategies and Technologies
Quality management implementation it is a management technique to assure, to control and to monitor the product quality in order to ensure that the end product was manufactured with high quality the development of food safety is mandatory while quality assurance is voluntary. It is not the same to implement food safety such as: GMP, SSOP, HACCP and/or others, that assures the consumption of food is safe, than to implement quality assurance
Supply Chain Vulnerability Risk Assessments
Potential supply chain risks are identified by a systematic investigation of all factors (sources) that might lead to risks The consequence of each identified risk and its corresponding likelihood are determined by analysis the risks are prioritized based on their consequence and likelihood For those risks that need to be addressed with action, mitigation strategies are developed in accordance to the objective of the supply chain
Food Fraud mitigation
The plan must be designed to address the risk factors identified in the food fraud vulnerability assessment. It will be different for every company depending on the types of risks identified, as well as the nature of the companies' ingredients, products, and geographic presence. PwC can help you design and implement a food fraud risk mitigation plan, employing our extensive experience in risk assessment, internal controls and supplier management. Food fraud mitigation plan will address areas such as governance processes, company ethics, workplace culture, sourcing and supplier management, and controls over processing and distributing food to consumers.
Horizon scanning and testing
Horizon Scan monitors commodity safety and integrity issues worldwide, collecting data daily from more than 100 food safety agencies and other reliable sources, delivering timely alerts on emerging food safety issues. It can help you to meet all consumer and regulatory demands for transparency and accountability across the ingredient supply chain, by identifying potential food safety threats before they become a problem.
Safety of the food supply- From Farm to Market
The consumption of fresh cut produce continues to increase globally. Technological advancements have in turn aided in increased global production of fresh produce to meet the increasing demand. However, there is serious concern as to whether this increase in supply and demand is leading to safety issues, as showcased by the alarming number of outbreaks associated with fresh vegetables and fruits, in the US as well as globally. And also it is important for people to understand the activities contribute in the food industry for the safety of food and how they can decrease the risk of foodborne illness. From processes on the farm to practices in the kitchen
Food Safety Regulations & International Food Trade
International Food Trade signs that food has gone international. More and more food is moving across borders for a combination of social, economic and technological reasons. Transportation has improved greatly, and better ways, such as freezing, have been found to preserve foods. Many developing nations were ready to sell the foods they were producing to obtain funds to continue building up their countries
Blockchain in Food Industry
Blockchain technology is a way of storing and sharing information across a network of users in an open virtual space. Blockchain technology allows for users to look at all transactions simultaneously and in real-time.Blockchain makes a supply chain more transparent at an all-new level. It also empowers the entire chain to be more responsive to any food safety disasters.Blockchain also allows specific products to be traced at any given time, which would help to reduce food waste. For instance, contaminated products can be traced easily and quickly, while safe foods would remain on the shelves and not be sent to landfills.
Food Fraud: Detection, Prevention & Management
The process to ensure the security of food and drink from all forms of intentional malicious attack including ideologically motivated attack leading to contamination. Food Fraud is an important and evolving food industry focus. Even though the vast majority of these incidents do not have a health hazard in some ways they are more dangerous because the substances and actions are unknown and untraceable Food Fraud is the collective term encompassing the intentional substitution, addition, tampering or misrepresentation of food/feed, food/feed ingredients or food/feed packaging, labelling, product information or false or misleading statements made about a product for economic gain that could impact consumer health
Public health risks associated with food fraud
Food fraud, including the more defined subcategory of economically motivated adulteration, is a food risk that is gaining recognition and concern. Regardless of the cause of the food risk, adulteration of food is both an industry and a government responsibility. Food safety, food fraud, and food defense incidents can create adulteration of food with public health threats. Food fraud is an intentional act for economic gain, whereas a food safety incident is an unintentional act with unintentional harm, and a food defense incident is an intentional act with intentional harm.
Market Analysis
Market Analysis Report:
The 23rd International Conference on Food Fraud & Safety to be held at Toronto, Canada during April 12-13, 2019 hosted by ConferenceSeries LLC Ltd through the theme "Our Food is Our Future", conference will explore the advances in Food Science, Safety, and Public Health etc. It will be a premier event that brings together a unique and International mix of experts, researchers and decision makers both from academia and industry across the globe to exchange their knowledge, experience and research innovations to build a world Food Scientist & Nutritionist meet.
For more details please visit- http://food.conferenceseries.com/
Research and Business Value:
1. Globally:
The worldwide nourishment security testing industry is developing at 3.5% a year and is relied upon to be worth 16.1 Billion USD by 2020.
Worldwide Nourishment Security Testing Business sector Conjecture till 2018 By Contaminants - Standpoint to 2018
1-Pesticides Testing
2-Pathogen Testing
3-GMO Testing
4-Poison Testing
There is a demand for more safe systems of obtaining, producing, distribution and consumption of food, which requires more regulation and infrastructure at all levels of Food supply chains. It's very important to determine how the growth of Populations and changing lifestyles has brought great demand for more safe food, with new and fast-spreading foodborne illnesses globally. There is an importance of developing all safe food procedures transparent for the consumers.
"Keep Food Safe- Prevention of birth is a precipitation of murder is our prime quote and goal of our conference
In Europe, sustenance wellbeing strategy has been underscored by the contributed endeavors from Control Laboratories (CLs), National Reference Laboratories (NRLs), and EU Reference Laboratories (EURLs). These experts have a fundamental point of securing buyer wellbeing by guaranteeing the nature of the sustenance production network. Nourishment wellbeing strategies coordinated in Europe take after the procedure of "from ranch to fork." The European market is a develop showcase and has a few administrative bodies to direct stringently the utilization of sustenance flavors and enhancers, consequently dealing with the customers of the countries. Germany constitutes the real offer having 24% taken after by the UK (23%), Spain (10%), Netherland (5%) and Italy (9%). $ 823 million US dollar is the market measured by estimation of the manufactured flavor and $ 755.65 million US dollar is the market estimate by estimation of the common in the year 2014.
2. North-America Region:
This exploration report incorporates the North American market for nourishment security testing utilized as a part of meat and poultry, dairy, handled sustenance, and organic products and vegetables. The North American market for sustenance wellbeing testing is anticipated to achieve USD 6.4 Billion by 2020, at a CAGR of 7.4% from 2015. North America is considered to have a standout amongst the most developed nourishment security programs that have been vivaciously executed over the locale. The sustenance wellbeing testing market in this area is very aggressive and the current market players are associated with the innovative work of innovation and administration to coming new nourishment security testing arrangements. The market is exceedingly unique and inclined to vacillation in cost, time, and testing arrangements. Indicative organizations in North America are likewise engaged with the advancement of innovations that can distinguish the nearness of the considerable number of contaminants in a single test.
3. Asia pacific:
Asia-Pacific is probably going to be the quickest developing district with a gauge CAGR of 4% more than 2012-2017, because of the rising interest for sustenance security from customers, makers, and controllers. The most fast moving nation in Asia-Pacific is China, and this will be enhanced by the bigger client base. Australia has additionally been influenced seriously by pathogen incited foodborne sicknesses and has organized sustenance wellbeing testing. A few billion Euros were spent by European medicinal services framework as a result of ailments caused by contaminants.
Market structure:-
The UK sustenance industry has demonstrated versatility amid the monetary downturn, with the agro-nourishment division contributing £96.1 billion a year to the UK economy. And keep in mind that the aggregate estimation of UK sustenance and drink trades fell somewhat in 2012 to £18.2 billion, this was still £5.6 billion more than in 2005. The business additionally has aggressive plans to grow 20% by 2020. Quick innovations, particularly fast discovery packs, are utilized for sustenance security testing in handled nourishments. Overall distinctive directions have been set for prepared to-eat (RTE) items security testing. Handled nourishment items incorporate solidified items, snacks, bundled items, and so forth. Listeria and different pathogens, for example, Clostridium might be found in last RTE items. The worldwide sustenance security testing has been ruled by meat and poultry items attributable to the way that most extreme number of diseases has been because of meat and poultry items. The Asia-Pacific market is required to become because of the expansion in agribusiness deliver exchange supply. This is on the grounds that the sent out and imported items must be sheltered and guaranteed in like manner, in light of the sustenance security controls of that specific area. Nourishment Safety and Inspection Services (FSIS) set up another run to forestall defilement of meat and poultry items in butcher houses and preparing plants in light of HACCP sustenance security control framework. The expanded utilization of prepared sustenance, both in creating and created nations, is making a noteworthy open door for handled nourishment testing. Likewise, the defilement of the vast majority of the prepared nourishment happens from the handling apparatuses. Wasteful store network and sustenance tainting episodes are powering the development of the market.
Conclusion:-
In many countries, including some of the more populous ones, the relative prevalence of undernourishment will decline significantly with this approach. Fewer countries than at present will have high levels of undernourishment, none of them in the most populous class. The problem of undernourishment will tend to become lesser in terms of both absolute numbers affected and, even more, in relative terms, hence it will become more tractable through policy interventions, both national and international. Now that you have all the information you need on eating healthy, the most important action step you can do is to maintain this lifestyle choice as much as possible. Post intents when you need motivation from others. Keep a diary of your food choices on your blog or journal. Talk to other people when you are feeling tempted to indulge in unhealthy desserts.
Past Conference Report
Food & Nutrition 2018
Conference Series LLC Ltd successfully hosted the 21h International Conference on Food & Nutrition during July 25-26 2018, at Vancouver, Canada. The conference focused on the theme "Forum for Innovation in Food, Nutrition and Public Health". The conference was successful in gathering eminent speakers from various reputed organizations and their paramount talks enlightened the gathering.
The pragmatic meet organized by Conference Series LLC Ltd received generous response from the Editorial Board Members of Conference Series Journals as well as expertise from academia, talented researchers and young student community. Researchers and students who attended from different parts of the world made the conference one of the most successful events in 2018 from Conference Series LLC Ltd Group. The conference was marked with the presence of renowned Speakers, Young Researchers, Students and Business Delegates driving the three day event into the path of success with thought provoking keynote and plenary presentations.
The scientific program paves a way to gather visionaries through the research talks and presentations and put forward many thought provoking strategies. Food & Nutrition 2018 will schedule and coordinate all meetings with our Editorial board members and other experts in the field of Food Safety, Food borne illness, Nutrition, Nutraceutical and nutrient Supplements, Dietician across the world.
Scientific session covered in the conference i.e. Food, Nurition and Health, Food Science, Food Safety and Management, Beverages Processing, Food Microbiology, Food and Economy, Nutrition, Nutraceuticals and Nutrition Supplements, Clinical Nutrition, Malnutrition and Undernutrition, Dieticians and Nutritionists, Obesity, Public Health Research.
The proceedings of the conference were embarked with an Opening Ceremony followed by Special Sessions and a series of Lectures delivered by both Honourable Guests and members of the Keynote forum. The adepts who promulgated the theme with their exquisite talks were:
Sherry Strong

, Founder of Sweet Freedom and Return to Food, Canada

Beiquan Mou

, Agricultural Research Service, USA

Nurul Aman Sam

, University of Massachusetts, USA

Patti Murphy

Public Health Agency of Canada, Canada

Julia Riendeau

, Public Health Agency of Canada, Canada

Myriam Abboud

, Zayed University, UAE

Mirey Karavetian

, Zayed University, UAE

Yiftach Vaknin

, Agricultural Research Organization, Israel
We heartily congratulate the winners of the Poster Competition and appreciate all the participants who put their efforts in poster presentations and Young Researchers and sincerely wish them success in future endeavours.
We extend our heartiest thanks to all the Organizing Committee Members for their kind support rendered towards the success of Food & Nutrition-2018. At the same time we take the opportunity to thank all the speakers, delegates and participants for providing their valuable contribution and time for Food & Nutrition-2018.
Food & Nutrition-2018 Organizing Committee would like to thank the Moderator of the conference, Laura Raggio, Universidad de la República, Uruguay who contributed a lot for the smooth functioning of this event.
With the encouragement from the enormous feedback from the participants and supporters of Food & Nutrition-2018, Conference Series LLC Ltd is glad to announce 23rd International Conference on Food Fraud & Safety (Food Fraud 2018) during April 12-13, 2019 at Toronto, Canada.
Past Reports
Gallery
To Collaborate Scientific Professionals around the World
Conference Date April 12-13, 2019 |
For Sponsors & Exhibitors
Supported By
All accepted abstracts will be published in respective Conference Series LLC LTD International Journals.
Abstracts will be provided with Digital Object Identifier by